Pikes Peak Celtic Festival 2016 Entertainment and Sights
Including Competition, 3 Music Stages, Food, Beer, Athletics, Sights, Shopping, & MORE!
[row][span size="4″]Albannach
Albannach, Gaelic for "Scottish" or "Scotsman", is Colorado's Most Loved Scottish band. Their traditional music is heavily percussive, driven by bass drums, bodhráns and a single bagpipe.
Don't miss this sure to please headline entertainment.
[/span][span size="4″]Celtic Spectacle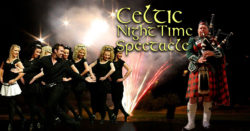 Come see Fireworks and a spectacular finale stage show that will conclude the Saturday Events at the festival! MORE INFO
[/span][span size="4″]Braveheart 5k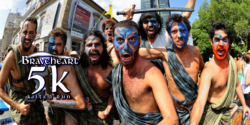 Join hundreds of kilted runners and run to the sound of outlawed pipe tunes and drink to a fine finish! Best of all runners get an exclusive discount for a kilt – only $25 to add a Pride of Scotland Tartan Kilt to your run! MORE INFO
[/span][/row]
[row][span size="4″]Paul McKenna Band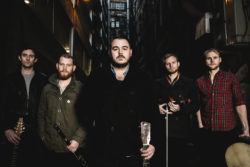 Combining their love for Folk and Traditional music, as well as original songs and tunes; The Paul McKenna Band from Scotland has been captivating audiences with live performances of their new album, titled 'Elements', out now on Greentrax Records (UK) and Compass Records (USA)
[/span]
[span size="4″]The Young Dubliners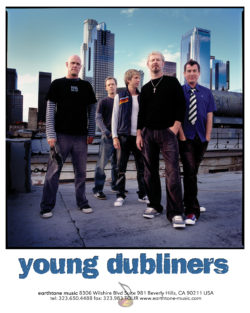 In recent years The Young Dubliners have twice appeared on ABC's Jimmy Kimmel Live!, had songs featured in TV shows (Sons Of Anarchy, Human Target) and toured extensively as a headliner and as the opener for such a diverse list of artists as Collective Soul, Jethro Tull, Johnny Lang and many more.
[/span]
[span size="4″]Delilah's Revenge
Come see this riveting group during the Pikes Peak Celtic Festival. They are so good you will be sure you have heard them before. New to the festival scene and they have exploded!
[/span]
[/row]
[row][span size="4″]The Rare Ould Times
Happy songs of rebellion, sad songs of love, sea chanties, dance tunes, airs, and planxties… an all aged show!
[/span][span size="4″]Big Paddy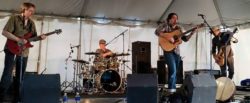 Big Paddy is Irish Rock. Passionate musicians performing songs of popular Irish rockers and traditional old-country ditties with a twist. We are not just a another bar band, but a hard driving soulful Irish experience.
[/span][span size="4″]Skean Dubh

Skean Dubh is one of the most enjoyable and highly sought after acoustic Celtic bands in the Rocky Mountain region. Their music spans centuries with fire-driven instrumentals, Scottish ballads, Irish pub-songs, and gorgeous slow airs surrounded by luxurious world beats.[/span][/row]
[row][span size="4″]Celtic Steps
Colorado's Premier Irish Dance School and World Champions. Want to see the best in Irish Dancing then don't miss their show where you will see from Beginner to Champion and dancers of all ages.
[/span][span size="4″]Scotch/Whiskey Tasting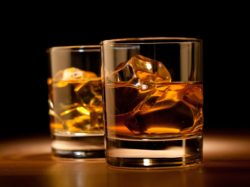 Taste and learn as you go on a Journey with various whiskey and scotch and get an exclusive discount on a pour of 25 year old Glenlivet. MORE INFO
[/span][span size="4″]The Celtic Caterer
Learn Celtic Cuisine cooking with Eric McBride, The Celtic Caterer! See unique recipes and even get a small taste as you learn to cook with tastes from the 8 Celtic Nations including Scotland & Ireland.
[/span][/row]
[row][span size="4″]RenScots
The RenScots are a membership based 501(c)3 that historically reenact Scotland, representing life as it used to be within a Clan. They bring history to life in their dynamic display.
[/span][span size="4″]The Western US Pipe Band Association
WUSPBA consists of four branches and over 50 bands with hundreds of solo pipers, drummers, and drum majors. WUSPBA is also proud to be participating in the Alliance of North American Pipe Band Associations (ANAPBA). Don't miss watching these bands and soloists compete at the festival and the sight and sound of the Massed Pipes and Drums at the Noon day ceremony on Saturday and Sunday.
[/span][span size="4″]Rocky Mountain Highland Dancers
Colorado's Premiere Highland Dance group, the organization is dedicated to the preservation and expression of Scottish Highland Dance culture, history, and competition.
[/span][/row]
[row][span size="4″]Idavellr Vikings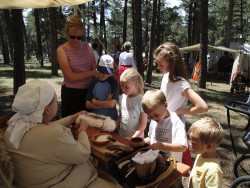 Group showing how vikings really lived through crafts and demonstrations with each member actively learning and demonstrating one Viking age craft.
[/span][span size="4″]Supersonic Dogs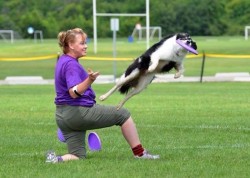 The spectacular, energetic SuperSonic Dogs will entertain audiences of all sizes with their incredible disc catching, high energy precision & polished routines, dog dancing, big air vaults, and stunning tricks.
[/span][span size="4″]Highland Athletics
Scottish men have tested their strength against each other at Highland gatherings for centuries. Come out to see the very best of the Rocky Mountain Scottish Athletes or even try your hand at competing your self!
[/span][/row]