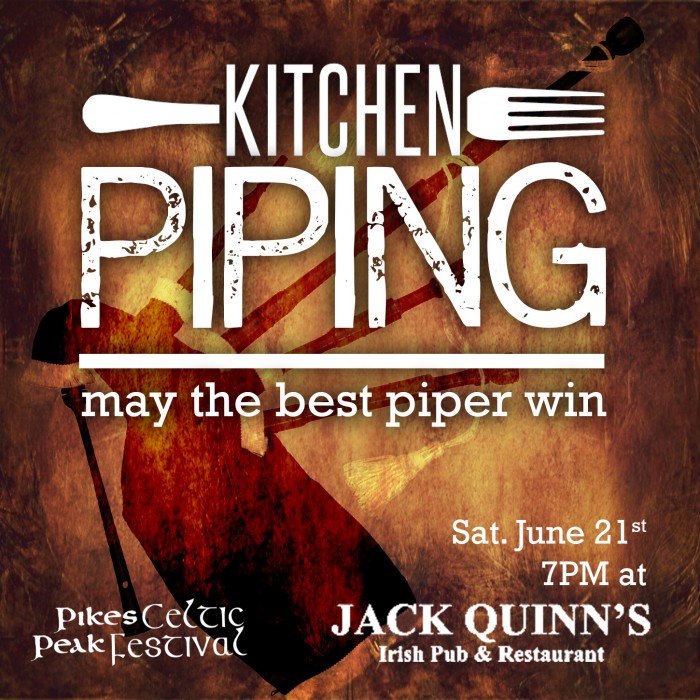 Join us Saturday night at Jack Quinns Pub and Ale House in Downtown Colorado Springs for the Ceili/Ceilidgh/Ceilidh (AKA CELTIC PARTY) and the Kitchen Piping competition.
[well]Kitch·en [kich-uh n] Pip·ing [pahy-ping]
A type of bagpipe music whose principal function is to entertain; easily distinguished by its high degree of creative technicality and musical innovation.[/well]
Jack Quinns Pub & Alehouse is located on Tejon and Colorado Ave in Downtown Colorado Springs just 1.5 miles from the Festival field.